Volume 1, Issue 1 (2017)
Welcome to the first issue of Teaching and Learning in Communication Sciences & Disorders!
On behalf of the entire Editorial Board of TLCSD, welcome to the first issue of the first journal dedicated to the scholarship of teaching and learning in communication sciences and disorders. We hope that you find the content valuable, that it inspires your teaching, and that you will consider contributing in the future.
Please take a few minutes to read the introductory article from the Board, "On the Culture of Scholarship of Teaching and Learning." You can find it in the Volume 1, Issue 1
Sarah M. Ginsberg, Ed.D., CCC-SLP F-ASHA
Editor, TLCSD
Scholarship of Teaching and Learning Research
Reflection on SoTL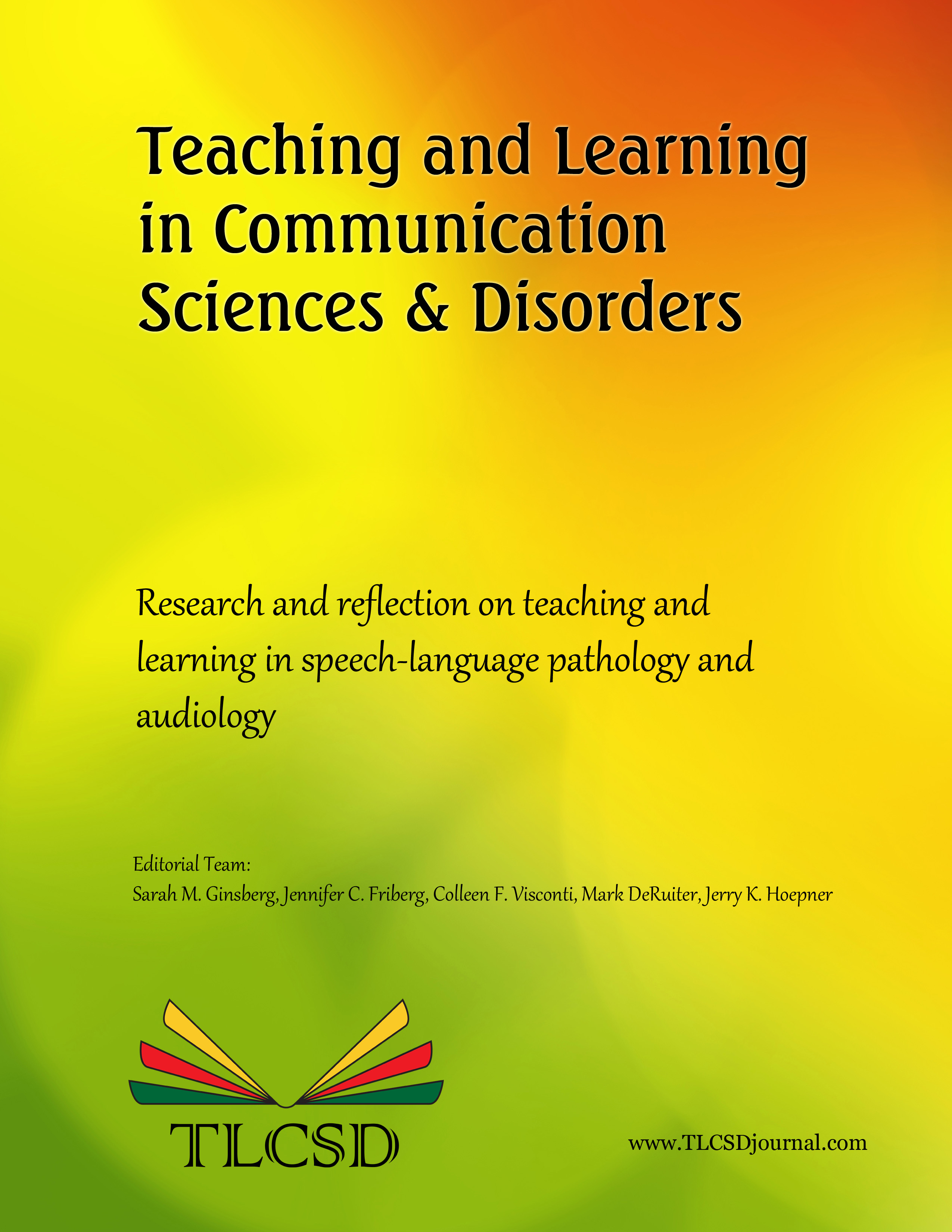 Sarah M. Ginsberg, Editor,
Eastern Michigan University, sarah@tlcsdjournal.com
Jennifer C. Friberg, Associate Editor,
Illinois State University, jen@tlcsdjournalcom
Colleen F. Visconti, Advisory Editor,
Baldwin Wallace University, colleen@tlcsdjournal.com
Mark DeRuiter, Editor-at-Large,
University of Arizona, mark@tlcsdjournal.com
Jerry K. Hoepner, Editor-at-Large,
University of Wisconsin-Eau Claire, jerry@tlcsdjournal.com
Mardee Kohlmann, Manager,
University of Michigan Medical Center, manager@tlcsdjournal.com